The Evolve Skateboards Stoke Series 2 reaches a top speed of 22mph, delivering thrilling rides.
With a lithium-ion Power Flex battery, the Stoke offers a range of up to 10 miles per charge, ensuring long-lasting rides.
The Bluetooth FOC control of the Stoke provides smooth acceleration and braking, offering riders intuitive control.
Get ready for the ride of your life with the Evolve Skateboards Stoke series. This electric skateboard is a groundbreaker, bringing a whole new level of excitement to your daily commute or leisurely cruising. Packed with incredible features and boasting an impressive top speed of 22 mph, this board is set to redefine the way you travel.
The Evolve Skateboards Stoke Board – Compact, Portable, and Stylish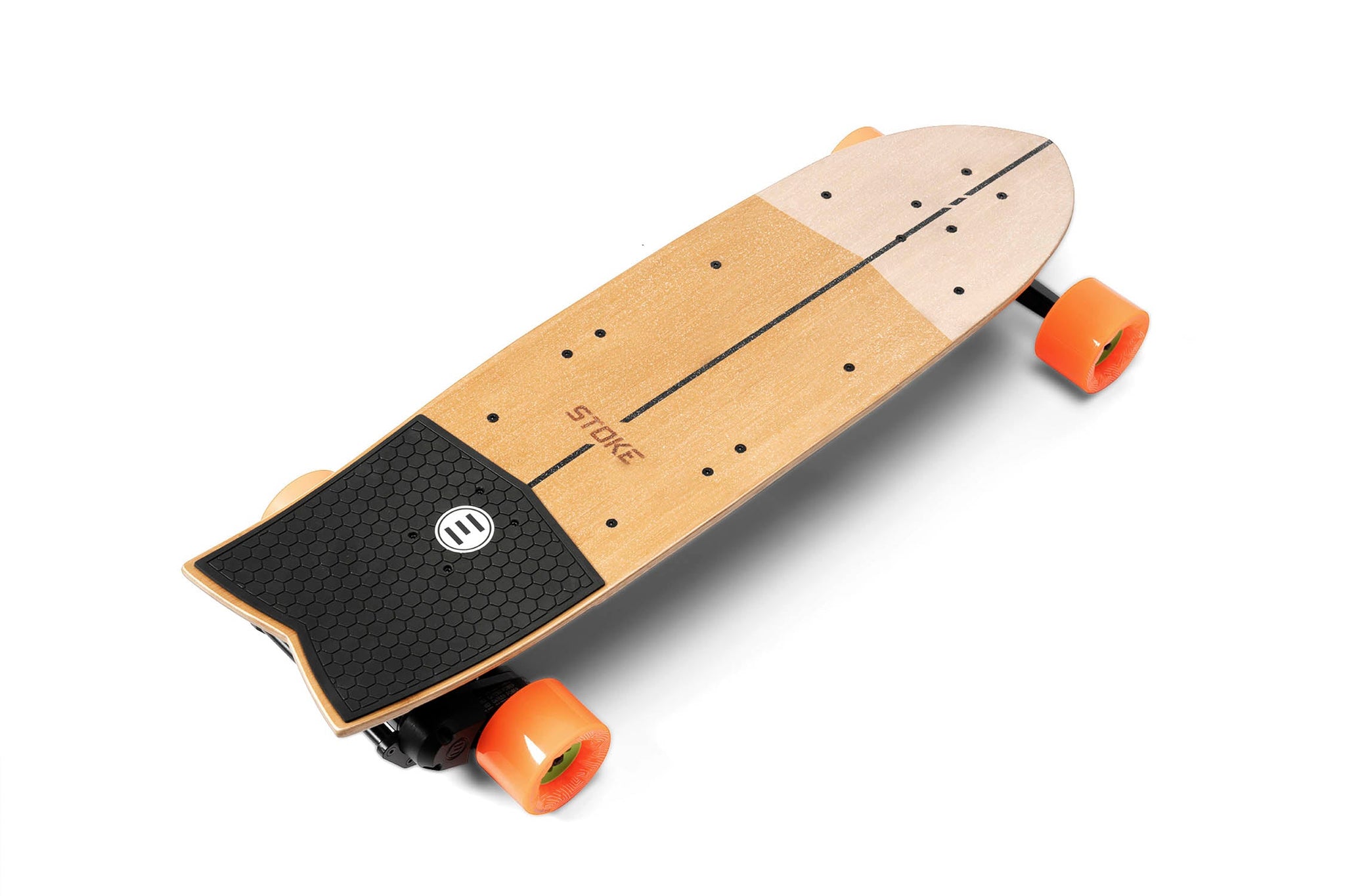 The Stoke board is all about convenience and portability. It's the smallest skateboard in the Evolve Skateboards lineup, making it incredibly easy to take with you wherever you go. Whether you're heading to the store, campus, or your workplace, this board will get you there in style. And if you simply want to escape and have some fun, the Stoke is your ticket to an exhilarating adventure.
Bluetooth Control, Long Range, and Agile Maneuverability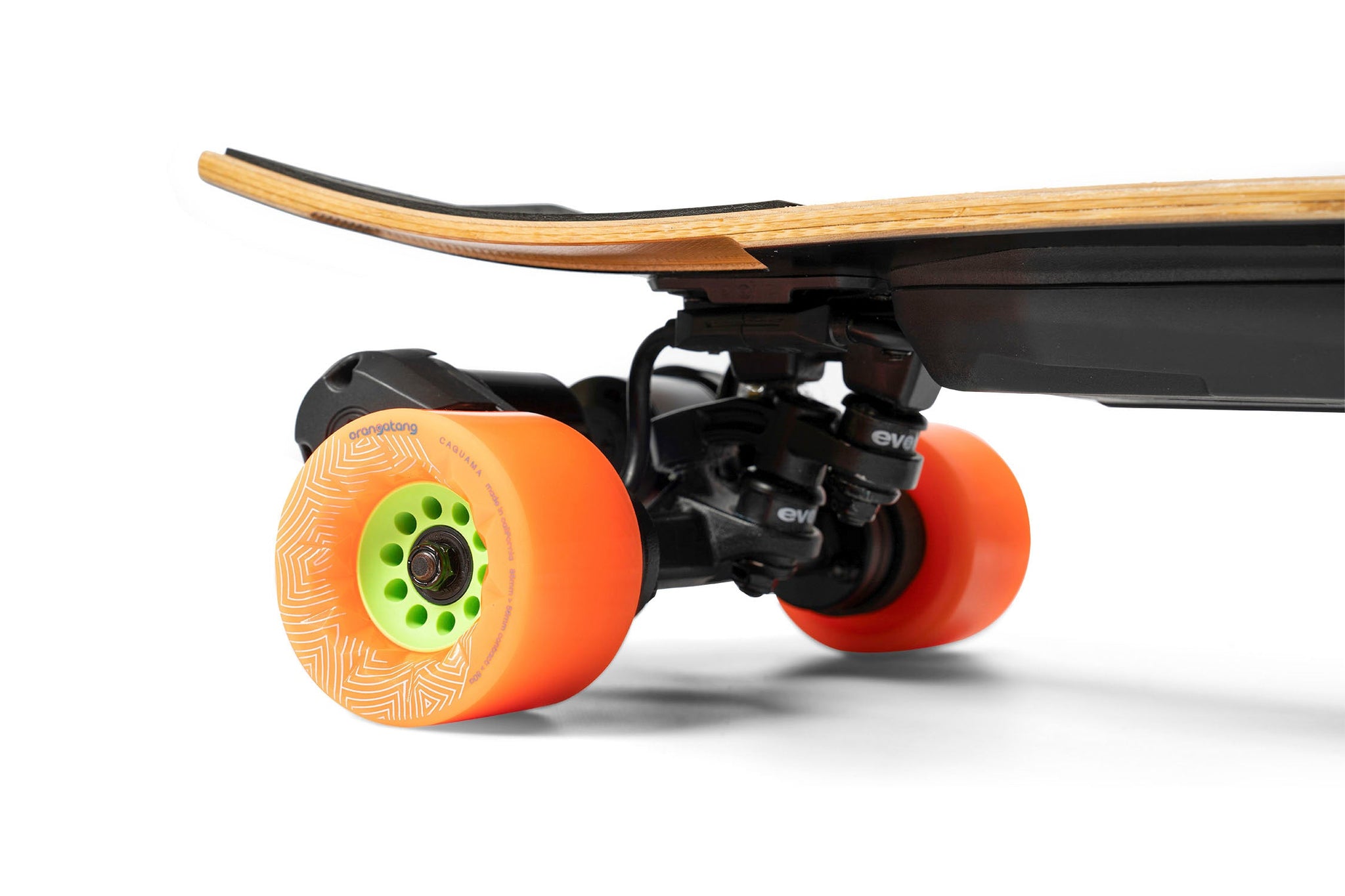 Let's talk tech. The Stoke Series 2 comes equipped with a Bluetooth FOC control that gives you instant power and ultra-smooth acceleration. Say goodbye to jerky rides and hello to a seamless and intuitive riding experience. The lithium-ion Power Flex battery technology ensures you can go the distance, with a range of up to 10 miles per charge. And with its dual 1500W rated 5055 motors, this board delivers impressive performance while maintaining a smooth and responsive feel.
But it's not just about power – the Stoke is designed for maneuverability and control. Its surf-inspired EVA foam pad and rear kick-tail allow you to navigate tight turns and pop off curbs and lips effortlessly. It's like carving waves on land!
Illuminate Your Ride, Elevate Your Control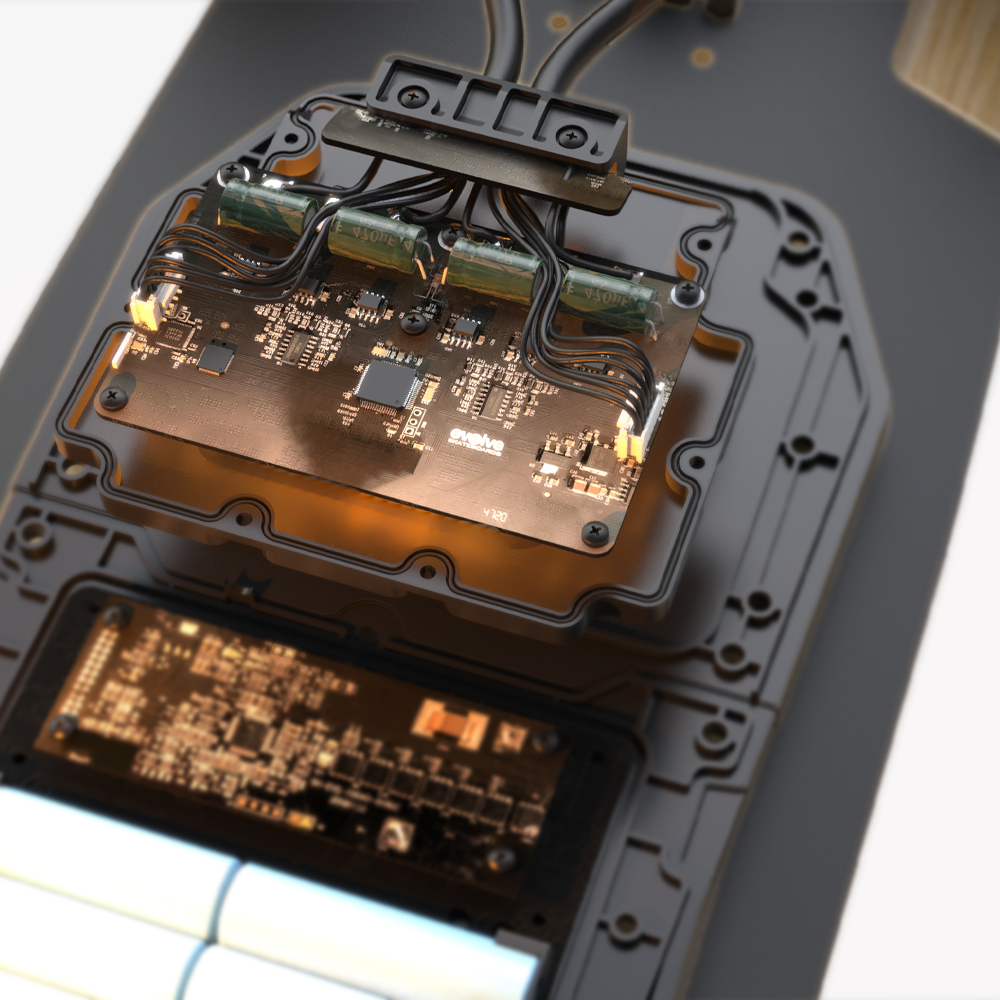 Looking to add some extra flair? The Stoke Series 2 offers the option to power up the Prism Strip under glow lighting, turning heads as you zip by. Plus, with the all-new Phaze remote, you'll have complete control at your fingertips. Its dual trigger design and robust aluminum frame make it a reliable companion on your rides.
And there's more! The ExploreByEvolve app takes customization to a whole new level. Choose from multiple riding modes, including ECO, SPORT, and GTR, and tailor the power, acceleration, and braking curves to suit your riding style. Track and share your rides, compete with riders worldwide, and stay up-to-date with over-the-air updates. The app even lets you view diagnostic information and apply custom lighting modes to your Prism Strips. It's a one-stop-shop for maximizing your Stoke experience.
Performance, Safety, and Unparalleled Excitement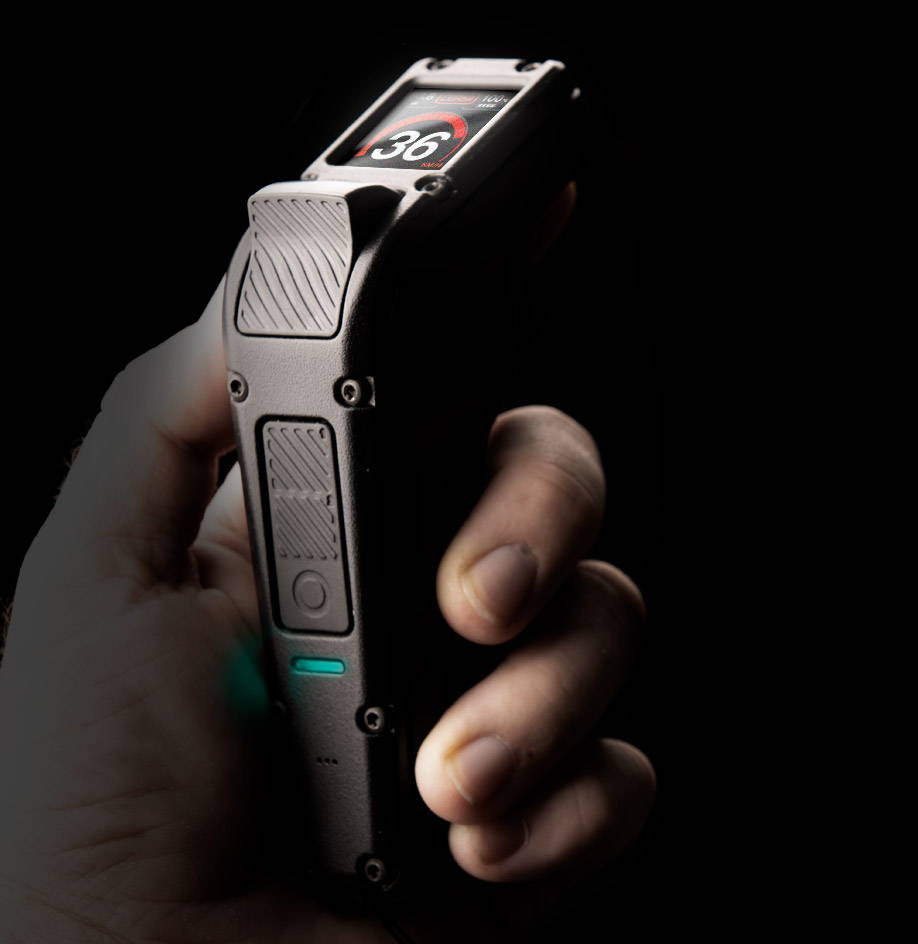 Safety is our priority, so we've got you covered there too. Add a helmet and pads to your order, and you'll receive a 10% discount on these essential accessories. Don't forget, safety first!
The Stoke board is a true performer, with an impressive range of features and capabilities. Its lightweight yet sturdy construction, combined with its powerful motors and smooth control, make it a force to be reckoned with. Whether you're a seasoned rider or just starting out, the Stoke will take your skateboarding experience to new heights.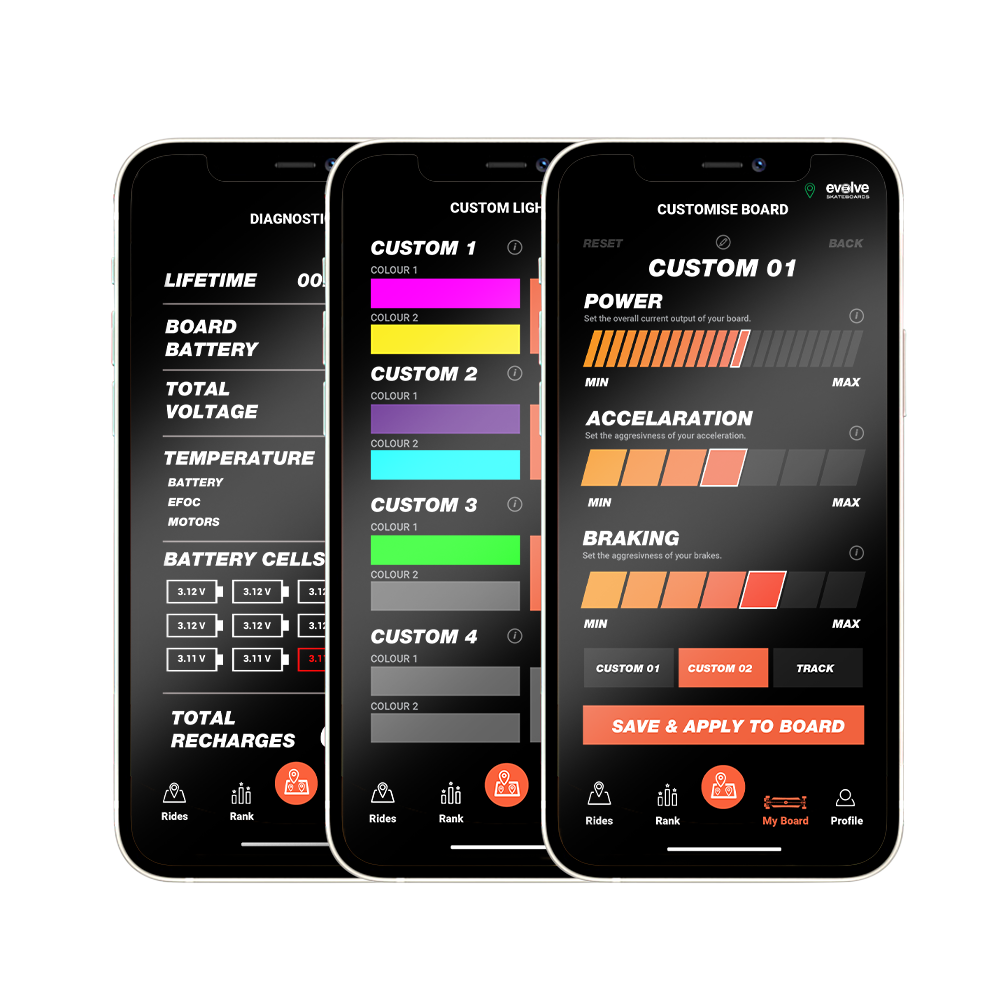 So, what are you waiting for? The Evolve Skateboards Stoke is available for just $1,206.00, and it's set to start shipping in August. So, what are you waiting for? It's time to hop on and let the good times roll with this adrenaline-pumping, wind-in-your-hair adventure. Trust us, you won't be disappointed!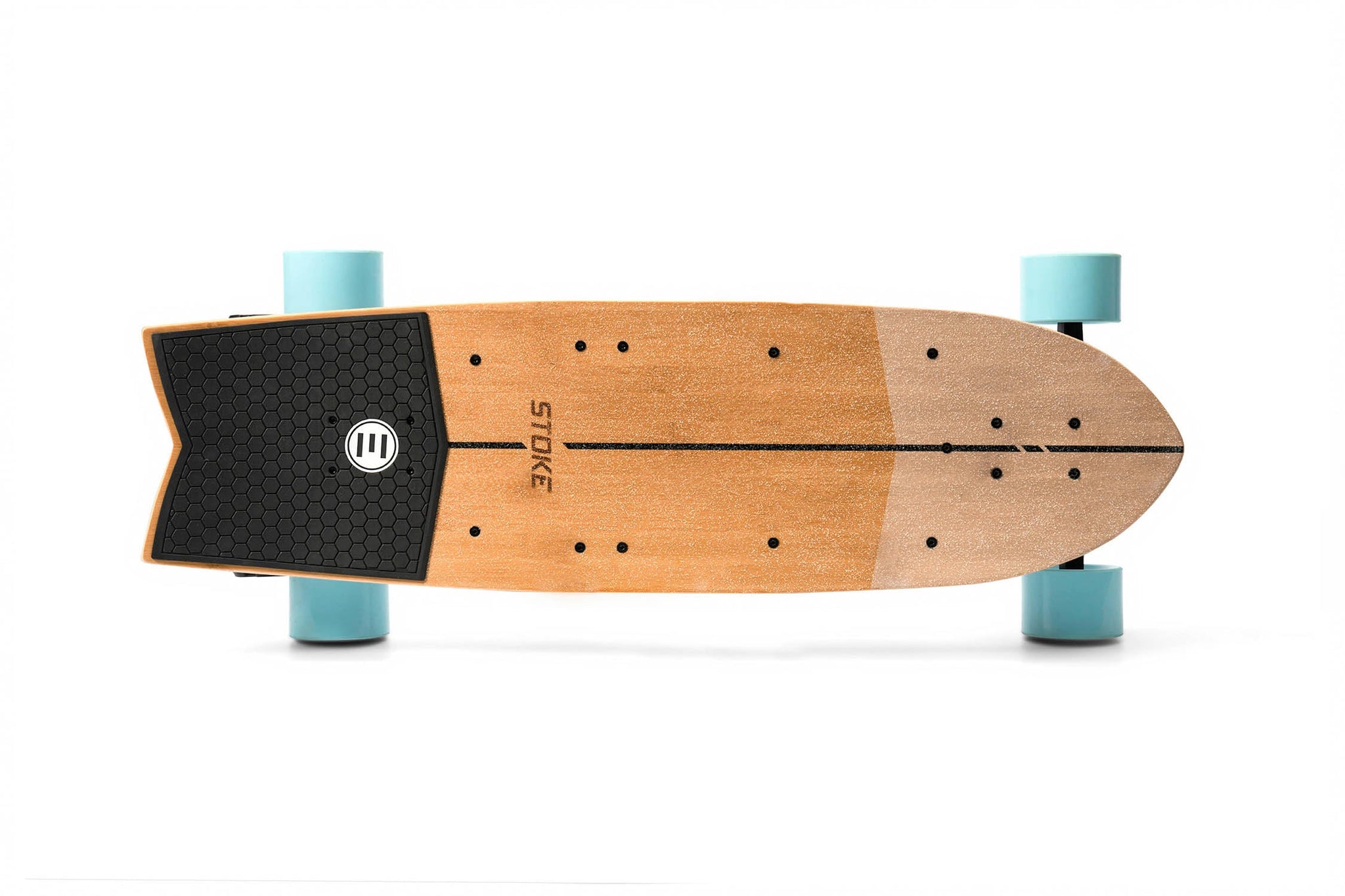 IMAGES: EVOLVE SKATEBOARDS
FTC: We use income-earning auto affiliate links. Learn more.